Facilitating e-commerce
Fulfillment
---
Every day, millions of orders are placed on webstores worldwide. Naturally, these orders must be prepared, packaged and delivered to the end consumer quickly and correctly. With a wide range of efficient fulfillment solutions, we take care of the entire logistics process, tailored to the needs of the client, from storage of products, preparation of orders for delivery to their awaited destinations and returns handling.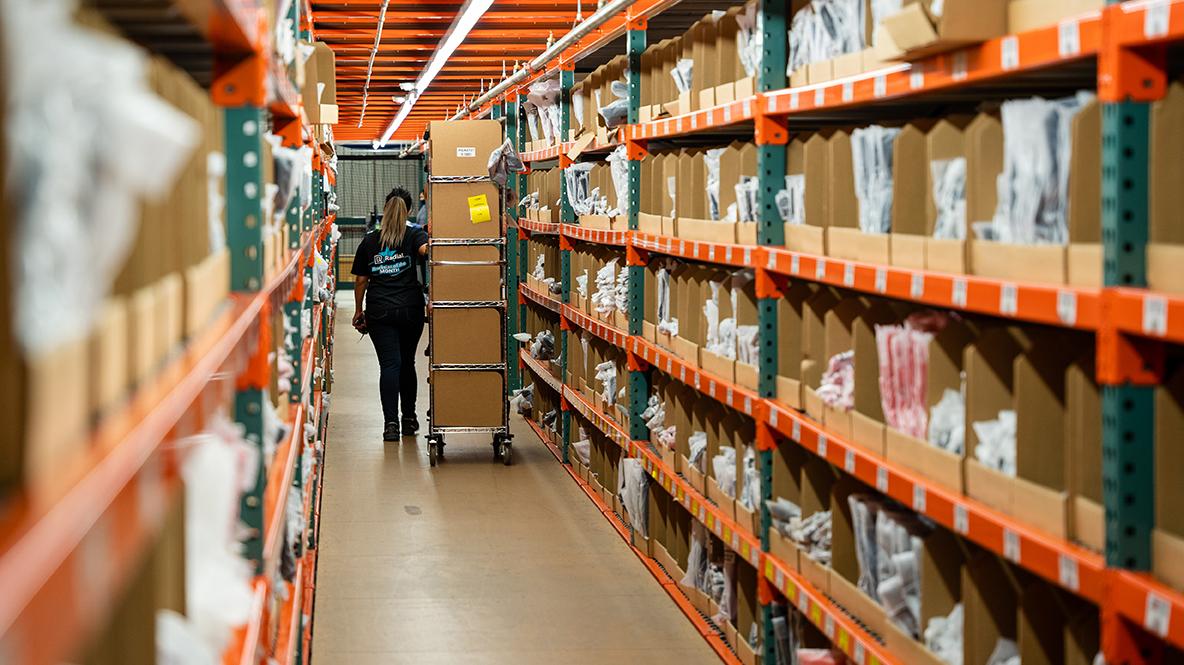 From click to door
Once an online order has been confirmed by the consumer, we take care of the rest. We store products, manage stocks, pick products, prepare parcels for shipment and hand them over to our trusted transportation partners. We also have software that allows our clients to manage product inventories across their various sites. This includes warehouses and physical storefronts.
More than just fulfillment
But we do even more. Our innovative solutions connect brands and their consumers through advanced omnichannel technologies: intelligent payments and fraud protection, supply chain services and insightful customer care services – especially where high-value customer experiences are critical.
Global presence
Thanks to the various entities within the bpostgroup, our clients can count on us worldwide with approximately 60 fulfillment sites in operation throughout North America, Europe and Oceania. We specialize in helping e-commerce companies with their local market needs, while also being able to support and expand their business to other continents.
Partnering with our clients
We are flexible, scalable, and focused on our clients' business objectives. To provide our clients with the highest level of support and services needed to be competitive today, we continue to invest in people, infrastructure and technology. Our investments and expertise in these areas, help our clients with their overall e-commerce strategies and bring added value along the entire omni-commerce logistics chain.